Heart operation saved Ronaldo's football career
Ronaldo had to have a heart operation to save his career, his mother Dolores Aveiro revealed in the interview for British tabloid newspaper the Sun.
Doctors diagnosed a racing heart when Cristiano was just fifteen. There were concerns Cristiano, may have had to abandon the footballing career because of the problem.
When the problem emerged Cristiano was a promising young player with Portuguese side Sporting Lisbon.Actual Fifa World Footballer of the Year had to go through demanding medical tests before doctors felt that is best bet to stay on the pitch and to operate to solve his irregular heart beat.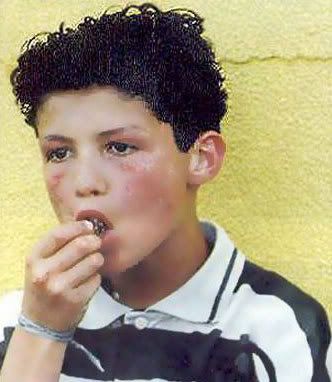 Cristiano's mother told The Sun:
"His heart raced a lot when he wasn't running."
"The people in charge at Sporting alerted me and I went to Portugal where I had to sign some papers and authorise him being treated in hospital."
"They used a sort of laser to cauterise the source of the problem. He was operated on in the morning and came out at the end of the afternoon."
"Before we knew exactly what he had, I was worried because there was the possibility of him giving up playing football."
"But the treatment went well and after some days he was back at training again."
"Cristiano wasn't very worried — he didn't take the situation very seriously — but I got a big fright."